We have top quality
Power Saver 1200 Equipment!

Our Power Saver 1200 equipment has been specifically engineered to reduce the energy consumption of your home or business thus lowering your bill.
The device also protects against power surges and can help to extend the life of your appliances. We build the device in the U.S.A. and each unit is UL and CuL listed for safety and quality.
Proven by GE, Westinghouse, NYERSDA, NASA and others. We guarantee results with our products or your money back! Get the best price straight from the manufacturer.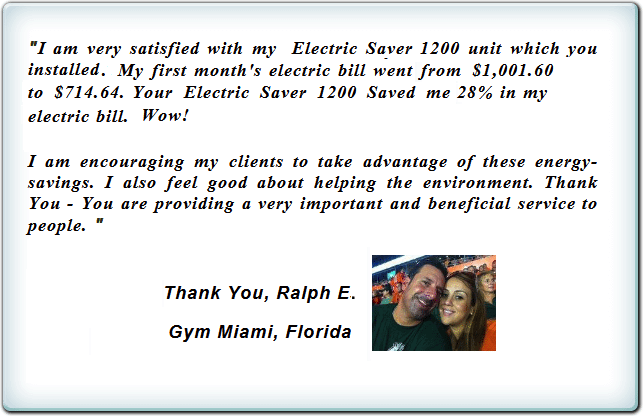 WANT TO KNOW HOW IT WORKS?
Air Conditioners, Heat Pumps, and other appliances in your home can be made MORE energy efficient without buying brand new appliances.
By using the same technology your power company is using to make their power grid more efficient, we can help you too.
Find out more on how our Power Save 1200 models work.


Join the thousands of satisfied customers who are already enjoying savings on their electric bill with the Power Saver 1200. Imagine, in 1 year, having hundreds of dollars in savings to spend on your holiday gift list. Or being able to take your sweetheart on a surprise getaway. With this device, you can get the max energy savings possible.
Try one today, and if you aren't completely satisfied, we will return your money 100% hassle free! Start Saving money on your electric bill now!