Are there any good alternatives to solar panel systems?
Rising Energy Costs vs. Paychecks
Solar is a hot market…no pun intended. But the biggest drawback to solar for most homeowners and business owners is the cost. While energy costs are rising higher and higher, our paychecks aren't.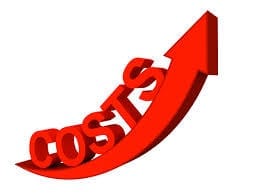 In fact, if you were to look at the comparison of rising energy costs vs. rising wages you would quickly realize that your paycheck buys a lot less than what your parent's paychecks did.
This means families across the nation are looking for ways to reduce bills any way possible.
This is where you, the energy saving distributor come in. By helping families in your area, reduce utility bills, you can significantly improve their way of life.
Picture this, if the average electricity bill is $200, and you can save a customer just 20% of that, that is $40 a month for 25 years. (The life span of our product)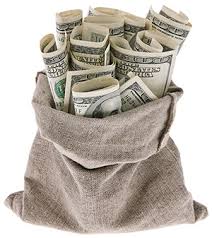 That is $480 saved every year. Now that customer has the extra money for a long weekend camping trip with the family, or a weekend getaway with his/her sweetheart, college fund for the kids, a new bicycle, golf equipment, or whatever their heart desires. Imagine all the memories the power company is literally holding them back from creating.
Over the 25 year lifespan of the product that is $12,000. That's a nice chunk of change to many homeowners and business owners. And that is $12,000 that the home owner or business owner is ALREADY paying to their power company right now!
Yes, you heard that right. Sadly, most property owners don't even know the problem, much less the solution. The power companies continue being profitable, paying their happy shareholders, taking their customer's hard earned money, and the property owner doesn't even know the wiser.
But, there is something you can do to help them lower their utility bills and improve their lives! Introduce them to this product.
We literally have hundreds of thousands of happy property owners saving energy every month. And what's better is that the cost is 1/10th the cost of solar panel systems. This makes is a perfect alternative to solar panels.
A Tough Sale for Solar Panel System Distributors
If you are already selling solar panel systems, you know all to well how disheartening it feels to not be able to close the sale due to the cost. Because deep down you know the customer truly wants your product, but just can't afford it.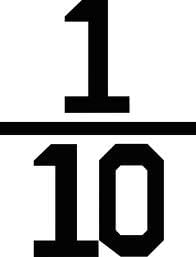 But all hope is not lost. Our products can save homeowners and business owners alike, up to 25% on utility costs. Most homes and businesses today use air conditioning, and other motor driven appliances that they can make more energy efficient with our products.
When put to a side by side test with solar panels, our product's cost was 1/10 what the solar panel systems cost was and the savings were the same.
AND…this was not counting additional tax rebates/incentives which means our products are priced EVEN better than that. That also means the return on investment for your customers is MUCH better.
Product Solutions that are good alternatives to Solar
So, if you are currently selling solar products and are looking for more alternatives to solar to add to your product line, this is it. We have successfully partnered with solar companies across the nation. With our proven energy saving products, your sales team will be able to close more deals.
Whether big or small deals, leaving the client's home with even a small success is much better than no sale at all. Not only will this help your sales teams morale, but it can also help you lower your cost acquisition per client. Or you can offer it as a free gift and get many more people willing to see the sales presentation. Either way, you win with either of these methods.
A Winning Marriage with Solar Companies
And, if you aren't working with solar panel companies yet, you are already perfectly aligned with this market. This product is a perfect down sell or $399 free gift for solar companies to offer their potential clients just for accepting the sales presentation.
Not only are the solar companies getting more potential clients to sell to. But, now they also have another product to offer if the big solar panel system just isn't a possibility for their client.
So call up your solar companies and make a perfect marriage happen! It's a win/win for the solar company, for their customer, and for you. We have many solar companies already setup as distributors doing just what I described above and IT works.
By offering your product to other companies that sell similar products or services, you can really open up doors for your energy saving business that are simply amazing. And the more doors you open, the more success you reap while continuing to help more and more people improve their way of life.
As always, if you have any questions, please don't hesitate to contact me. I am here to help you succeed with these products. If you don't win, neither do I.
Thanks for reading!
To your Success,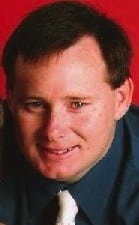 Glenn Hough
CEO, Electric Saver 1200
P.S. And if you are NOT already subscribed to our distributor training newsletter, please do so to the right. We'd love to have you join our family of distributors and help you succeed too.