The Best Electricity Saving Box on the market is HERE!
Have you been hearing about an electric saving box that reduces your electric bill? This is that device. The product is engineered to collect and reuse "wasted" electricity in your home, thus reducing your overall consumption and lowering your bill. It also can defend against power surges and can extend the life of your appliances. We build our energy saving boxes in the U.S.A. and each of our units is UL and CuL listed (Safety Certified in USA & Canada).
Verified to actually reduce kilowatts & save electricity by NY Energy Authority, GE, NASA, US Dept. of Energy & Many many other satisfied users of this electricity saving box across the country!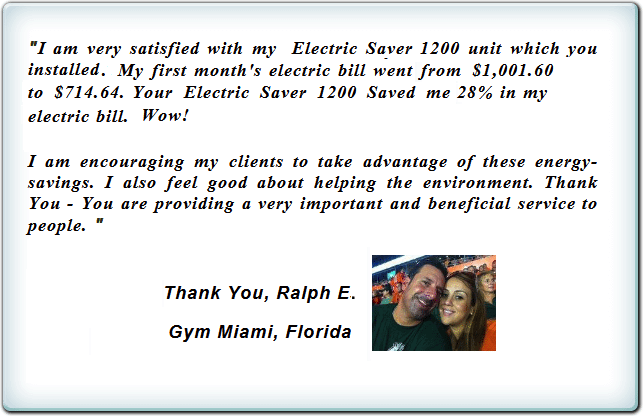 HOW DOES THE ELECTRIC SAVER BOX WORK?
According to energystar.gov 40-60% of your power bill comes from heating and cooling your home. How inefficient your current electrical system is, depends on how much you can save. But, the average reported savings from our users across the USA is 10-15%.
While some have seen higher results, it doesn't happen everyday. But even 10% is a significant savings over the life of product of 25 years. This produce literally pays for itself and keeps putting money back in your wallet for years to come. To see how the box works and watch the video…


I'M READY TO START SAVING, HOW DO I BUY IT NOW?
Ready to give our Energy Saving Box a try? Start seeing savings in your electric bill right away. In just 1 year, you can have a nice savings account built up simply from installing this box. What will you spend your new savings on? You have 1 full year to use our box. If you are less than totally satisfied, we'll give you a full refund with no hassles, guaranteed. So what are you waiting for? Stop your high power bill costs right now, Click the order now button below…