​Simple Tips to Lower Electric Bills in your home or business…
Looking for some good tips to lower electricity bills? Our Electric Saver 1200™ has been designed to reduce your electric consumption & lower energy bills up to 25% depending on the current efficiency of the property.
This device will also protect your home or business from power surges, and extend the life of your appliances. Made in the U.S.A., in Okeechobee, FL. and is UL and CuL safety certified. It's takes just a couple minutes to install and is 1 of the easiest tips to lowering your utility bills fast. By focusing on the largest motors & appliances in your home, the Electric Saver makes a big dent in lowering your overall utility bill.
HOW DOES IT WORK?
When motors in your home turn on, they demand from the power company's transformer power.This demand of power from your motor goes through the wires on your property, to the electric panel…


Imagine being able to splurge on your holiday gift list next year, or being able to take your family on a vacation, or those golf clubs you want. With this product, you can! By this time next year, you can literally have 100's of dollars in savings to spend on you and your loved ones. Stop giving your hard earned dollars to your power company and start making them be more honest with you about your usage. Join the hundreds of thousands across the nation already saving on their electricity bills. Click the order now button below and say goodbye to high power bills!

More Tips to Lower Electricity Bill…
Heating and Cooling:
Because 50% of your power bill comes from heating and cooling costs (according to Energy Star), focusing on this area is absolutely vital. Installing a programmable thermostat set to your schedule is a great way to reduce heating & cooling costs when you are away at work. By setting the thermostat to fit your schedule, it only needs to heat/cool your home while you are there. And you can always set your schedule to turn on just a little bit before you return so that you are never without comfort in your home.
Also, proper maintenance on your HVAC or air conditioning/heat pump system keeps you from paying higher than necessary energy bills. By keeping the air filter clean, and having your system checked routinely, you can prevent leaks and unnecessary run time of your cooling/heating system. Your system running at the best efficiency is the best way to keep you from unnecessarily spending too much on energy costs. Which brings me to another gadget I like to use in combination with the other energy saving devices/tips mentioned… the HVAC Maximizer an energy saver air conditioner product. This small device can really hone in on your air conditioning and heating system's efficiency causing you to save even more on energy costs. A Government test showed this product alone saved homeowners an average year round savings of 14.9% on energy bills without affecting their lifestyle or comfort. When used in combination with the other things above, you can really start saving some bucks!
Save on Electric Bill with Hot Water Heaters!
Another area for you to focus on is water heating. According to Energy Star 14% of your energy bill goes to just heating water. If you run the dishwasher, clothes washer, or have someone in your home who takes long hot showers, this % could actually be more. By focusing on making your hot water heater as efficient as possible AS WELL AS being prudent about usage habits, you can really make a dent in your electric bills.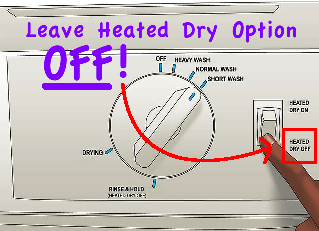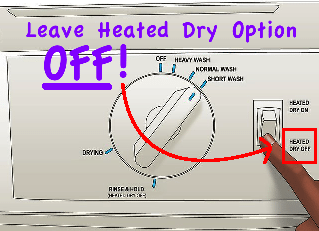 – Always fill your dishwasher completely before starting a cleaning cycle.
– Turn off the Dry Heat setting and allow your dishes to air dry. This setting uses alot of energy to create the dry heat environment inside. And air drying has been used for centuries safely and economically.
– When washing clothes in your washing machine, be sure to wash with a full load of clothes.
– Also, be sure to only wash what is absolutely necessary in hot/warm water. By washing clothes in cold water (that don't have stains/aren't heavily soiled), you are using less heater water overall, which means less heat your hot water heater needs to use.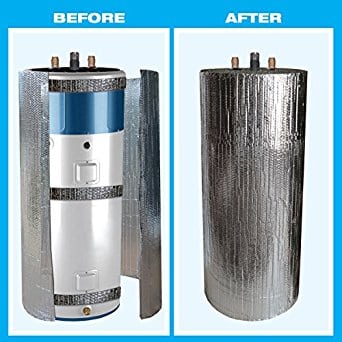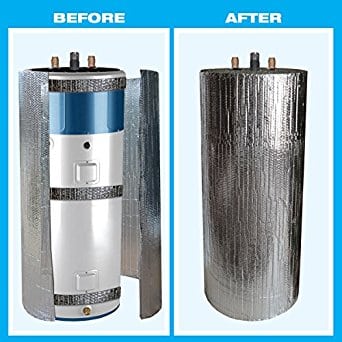 Insulate your hot water heater using a hot water heater jacket. These are made especially for insulating the hot water heater and can insulate the water heater much better than other products not designed for this purpose. By insulating the water heater, less heat dissipates which means less cost to you to keep it warm and running at it's highest efficiency.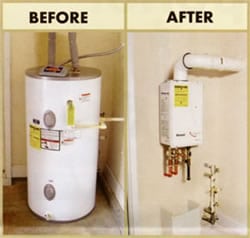 – Another way to save on water heating costs is to install a tank-less water heater. This water heater only heats up the water as it is needed and depending on your usage, this can significantly lower your energy costs by cutting out needless waste. It also creates space for those of you who need more!
– Set your water heater on a timer. This usually works if you take all your showers and do all your chores that require heated water at the same time of day. (Always in the evenings or early in the morning.)
– Remember to use water responsibly. Don't leave the sink running with hot water while brushing teeth or washing dishes.