How Can You Save Electricity in Your Home up to 25%?

Who wouldn't like to be saving money on their monthly bills? One of the easiest monthly cost you can reduce is your energy bill. But how can you save power in your home or business? Well, we have a device which can do that quite effectively.
The product works to correct the power factor (more info on that in the FAQ section) in your home to give you a lower bill. It also can protect your home against power surges and also extend the life of your household motors and appliances. It's listed with UL and CuL for safety and quality. Residential and commercial units available. Made proudly in the U.S.A.

HOW DOES IT WORK?
See how it works in our video demonstration here…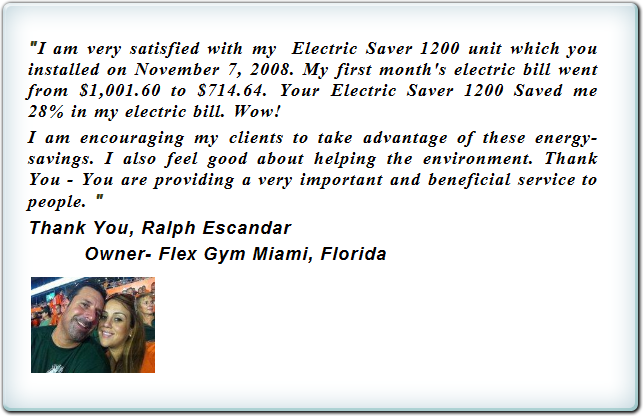 See just how easy you can save electricity with the Electric Saver 1200.Try one risk-free today!  Just 1 year from today, you could have energy savings from just this device to pay for a weekend getaway, family vacation, or much bigger Christmas fund.  Comes with a 1 year satisfaction guarantee.

Next Article: The Ultimate Guide: How To Decrease Electric Bills… >>